| | | |
| --- | --- | --- |
| 4th ← | United States Presidential Election, May 2017 | → 6th |
---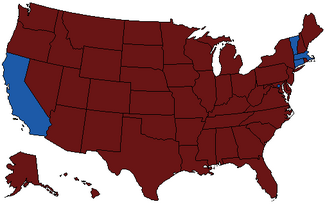 Presidential election results map. Blue denotes
those won by Khan, red denotes states won
by Kohl. Numbers indicate electoral votes allotted
to the winner of each state.
---
| | |
| --- | --- |
| President before election | President after election |
This was the 5th presidential election in POWER history and the second in POWER 2 history. It was between: Chaka Khan (NDA), Nicholas Kohl (GOP) and John Logs (LIB). Khan was the sitting president, but was defeated easily by Kohl. Kohl won by a landslide, in electoral votes:459 to 79.
Campaigning
Edit
At the start of the election, the campaigns were almost equally. But then the Party State Organisation (PSO) came. The state organizations of the GOP was way stronger, so the NDA got behind. This system change caused lots of dissapointment by the NDA members. Eventually members of the NDA lost interest and left the party. At the 17th of May, there were just around the 80 members in the NDA. The Republican Party had 114. Many members didn't campaign anymore for Chaka. At the end of May, Khan had given up, she called herself: "Disgraced Former President Khan".
Aftermath
Edit
The election loss lead to lots of dissapointment my influential members. Even the GOP members were suprised by the huge win. John Logs retired in Power after the election. Nicholas Kohl made history by becoming the first right wing and GOP president. He is the 4thbin POWER history. HHH, Foreman Domai and Chaka Khan were all democrats or NDA'ers. Shortly after the election, the cabinet of Kohl was announced, with Heydrich as his Vice president. Heydrich came out of retirement.
Kohl won by 459 to 79, in electoral votes. In percentages Kohl also won, by; 54% to 34%.